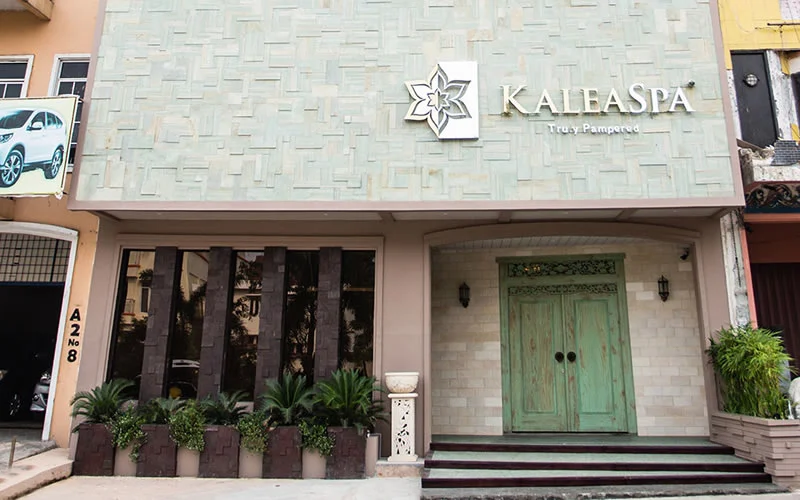 Coffee Indulgence (150 Minutes)
Not Available
Aloe Vera Glow (150 Minutes)
Not Available
Green Tea Detox (150 Minutes)
Not Available
Avocado Shine (150 Minutes)
Not Available
Balinese Boreh (150 Minutes)
Not Available
Chocolate Affection Spa (180 Minutes)
Not Available
Organic Seaweed Spa (180 Minutes)
Not Available
KALEA Radiant Spa (180 Minutes)
Not Available

OR

About KALEA Spa
Situated in the heart of Batam Centre, KALEA Spa blends in the concept of traditional and modern healing techniques with natural ingredients as well as the therapeutic touch of our highly skilled therapists, to give a deep sense of relaxation, long lasting beauty and ultimate wellbeing.
With their aim to best deliver our signature Balinese massages, they have also flew in certified Balinese trainer and a group of skilled therapists which will remain with us permanently to provide customers the best spa experience.
Kalea Spa is the best place in Batam to pemper yourself with some Balinese Spa treatment.
Address : Ruko Palm Spring A2 no. 6&7 Batam Center, Indonesia
Opening Hours: 10.00 AM - 10.00 PM daily.
Nearby Batam Hotels: Sahid Hotel Batam Center , Lovina Inn Batam Center , Harmoni One Hotel
Nearby Attractions : Mie Tarempa Sungai Panas, Maha Vihara Duta Maitreya, Mega Mall
Nearby Ferry Terminal : Batam Center Ferry Terminal ~ 9 Mins
Package Includes
2 Way Ferry Transfer HarbourFront Singapore - Batam Centre - HarbourFront Singapore with seaport tax
2 Way Land transfer Pier - Spa - Pier
Spa Treatment Steps: Foot bath rituals, body massage, body steam, body scrub, body mask, soak in jacuzzi, shower & ratus treatment (for woman)
Singapore PDF, Fuel Surcharge S$21/pax and Batam Terminal Fee of Rp 65,000/pax
Package Excludes
Personal Insurance, Room Service, Optional Tours, Porterage Fee, Visa Fee, and all expense of purely personal nature.
Spa Gallery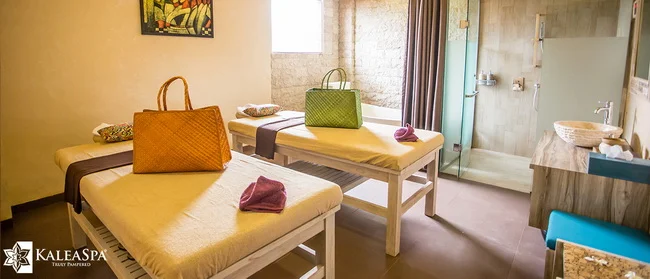 Location Map of Kalea Spa
Frequently asked questions
How do i get to Kalea Spa Batam?
You can get to Kalea Spa Batam by taking ferry from HarbourFront Ferry Terminal Singapore to Batam Center Ferry Terminal with less than an hour ride. Once you arrive at Batam Center you can take a cab which is only around 9 minutes drive away to reach Kalea Spa Batam. If you book our Kalea Spa Batam Spa Package with us, we will arrange 2 ways ferry tickets land transfer from the ferry terminal along with the spa treatment.
When should i arrive to Kalea Spa Batam?
Please arrive at the spa center 10 minutes prior your scheduled treatment time.
Can i use Singapore Dollars at Kalea Spa Batam?
According to Indonesia Government Regulations, all monetary transactions conducted in Indonesia must be in Indonesian Rupiah (IDR) only and credit card payments will be converted to Indonesian Rupiah as well.
Do i have to tip the therapists?
All the spa package prices do not include any service charge. If you prefer, you may opt to leave a tip as an appreciation of the therapist services.