Batam is an easy weekend short getaway choice which has many things for you to enjoy.  From luxurious to budget trip and from leisure to adventure trip, you can find it all here. Here are some of the things you can do during your trip to Batam.
Shopping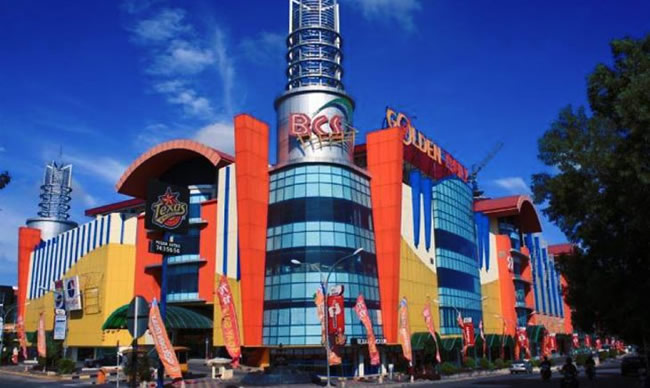 (Batam City Square - BCS Mall)



Unleash your hidden shopaholic self in Batam. Shopping is one of the main purposes of visiting the island.  There are many big shopping malls in Batam, offering good bargain for variety of products. You can buy good quality fashion products with affordable price from local brand boutique. Also bring some local tidbits home to share with your family and friends. Layer cake is the most popular item to be brought back for Singaporean visitors, don't forget to bring some snack and dried foodstuff such as kerupuk as well. Grocery shopping in Batam is also cheaper compared to Singapore, so why not kill two birds with one stone and do some grocery shopping while having fun during your trip.
Seafood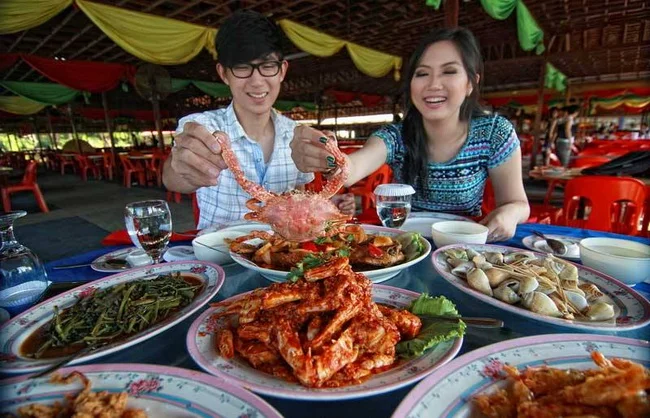 (Golden Prawn Seafood Restaurant)



Coming to Batam will not be complete if you don't taste some seafood before going back. There are many seafood restaurants in Batam offering fresh delicious seafood, such as Golden Prawn Restaurant, Wey Wey Seafood, etc. Enjoy your meal to your heart content and don't be surprised when paying the bill, as it is relatively cheap compared to the amount you would likely to spend in Singapore.
Spa and Massage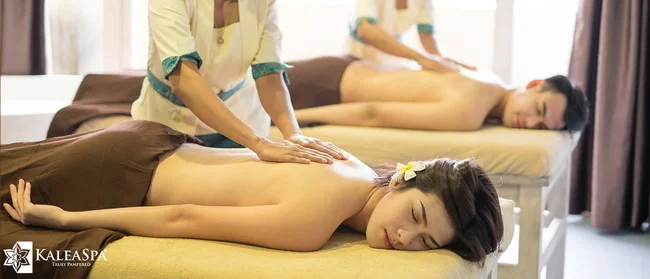 (Kalea Spa)



Believe me you don't want to miss spa and massage in Batam, not only because of the friendly price, but also for the amazing service. Get rid of those tired muscle and stressful mind piling from your busy day, you will fill refreshed to start a new week when you get back from Batam. It is best for you to have tour or other activities first when you arrive in Batam and save massage and spa for the last. Nothing can beat a relaxing treatment after having fun activities on the day, completed with a nice sleep. Batam has many spa and massage center around the city, some of the most famous are The Spa Secret, Eska Group Spa and The Spa Central.
Golf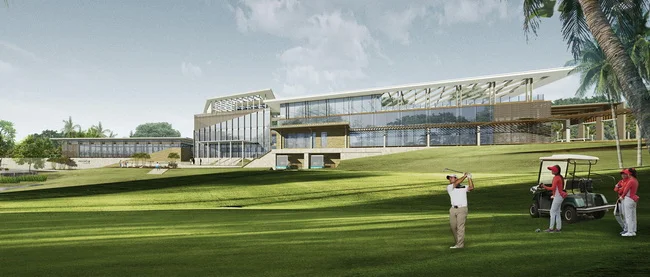 (Palm Spring Golf)



More luxurious time spending activity like golf is also available in Batam. Have a swing in the green to release stress from hustle bustle of the city life while having some light exercise brings benefit for your health. Playing golf in Batam will be a challenging memorable game with the world-class courses accompanied by the relaxing beautiful view of the ocean and clear skies. There are many choices of golf course in Batam, some of them are designed by the renowned golf legend Greg Norman and Jack Nicklaus, some of the most visited golf courses are Palm Spring Golf, Southlink Golf and Padang Golf Sukajadi.
Nature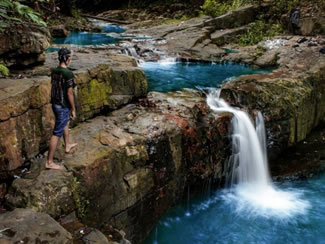 ( Telaga Bidadari Waterfall )



Who said Batam is only for shopping and massage? Meet the unexpected hidden beauty of Batam Island nature, you will find that they are not inferior to the famous Bali Island. Visit Batam enchanting beaches, gorgeous waterfall or the dense mangrove forest to enjoy the relaxing breeze, scenic nature and fresh air. Turn your sight to the islands nearby Batam Main Island and discover that those islands also have their own unique beauty. Apart from what you can explore on the ground, the beauty of marine life is also undeniably tempting to explore. Put on your equipment, leap into the sea and be amazed by the colorful underwater world.
Outdoor Activities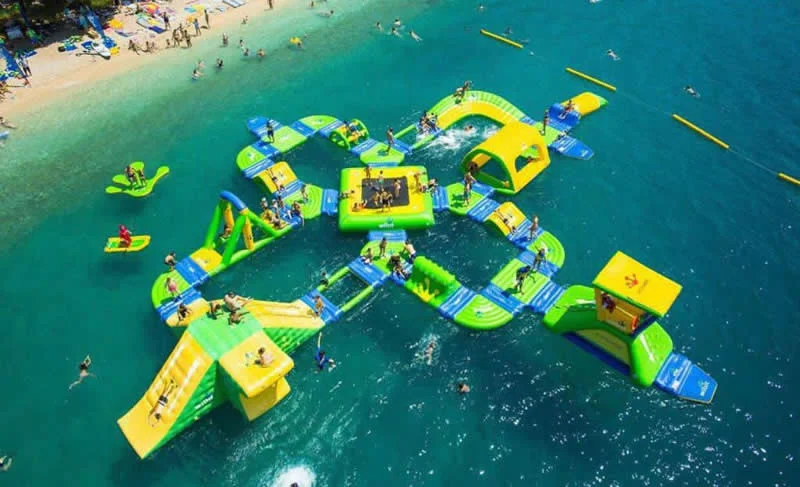 ( Seaforest Adventure Nusava Bay )



For those active youngsters, being out under the sun having fun with family and friends can be a good choice to spend your holiday. There are abundant outdoor activities in Batam you can choose from, the challenging high element game, watersport, go kart, paint ball and many more activities are waiting for you to experience. The best places to visit for activities are golden city where most attractions and activities are in one place, Batam Seaforest with its beautiful calm beach or you can also visit Batam Ocarina Theme Park which can be enjoyed not only kids but also adults.



Temple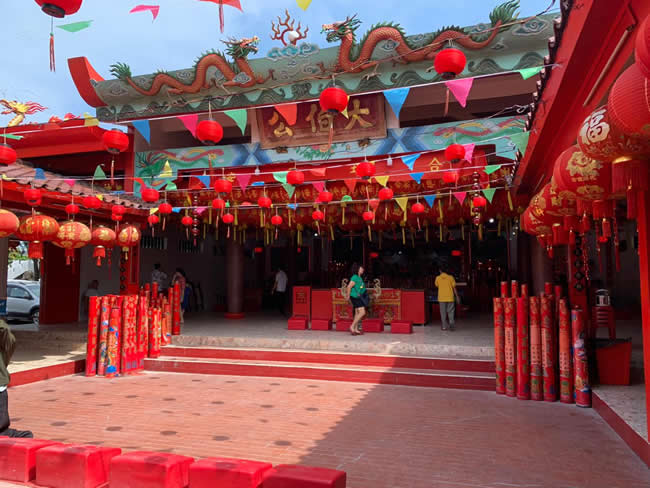 ( Tua Pek Kong Temple )



Religion has been part of Indonesian culture and you can feel it in Batam as well. There are many temple in Batam you can pay a visit during your short stay here. Enjoy the tranquil atmosphere that brings peace to your soul. Offer some prayer in the temple, who knows your wish might come true. The temples usually visited by locals and tourists are South East Asia's biggest Buddhist temple, Maha Vihara Duta Maitreya, as well as Vihara Budhi Bhakti, the oldest Buddhist temple in Batam.



Photo Shoot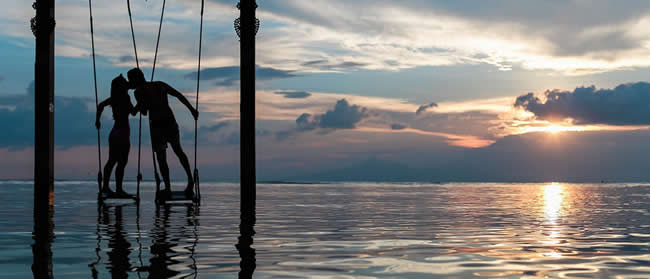 ( Vio Vio Beach | Photo credit Holiday Inn Resort Batam )



You might not know that Batam has many spots where you can take beautiful photos either just to post in your social media or to save the beautiful moment and memories in your album. Vio Vio Beach with its swing right on the shore provides wonderful romantic scenery on sunset. Other than that, Bukit Senyum, Tebing Langit, Wisata Habibie 1000 Tangga are also some of the spots that allow you to feast your eyes on Batam panoramic view form high above. The sites provide some properties for photo taking with pretty design.

Batam has many things you can enjoy no matter if your age, purpose, preference, and background, it has something for everyone. Easy to reach and affordable on top of that, especially for those who doesn't have much time to spend for long holiday faraway. Batam has many way to relax for you to choose from, after a short trip you will be refreshed and ready to get back to your daily life.