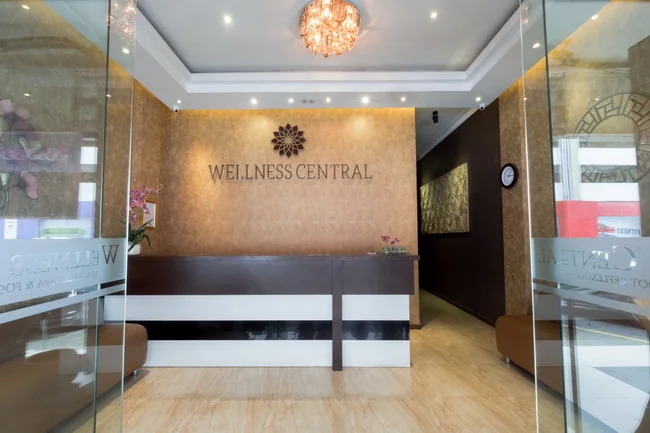 Batam Massage & Spa Packages

Traditional 60 Minutes Massage





Weekdays
(Sun - Thu)
S$ 0.00
( Rp 0 )

Weekends
(Fri, Sat, Eve of Public Holiday & Public Holiday)
S$ 0.00
( Rp 0 )

Aromatherapy 90 Minutes Massage

Weekdays
(Sun - Thu)
S$ 0.00
( Rp 0 )

Weekends
(Fri, Sat, Eve of Public Holiday & Public Holiday)
S$ 0.00
( Rp 0 )

Aromatherapy 120 Minutes Massage

Weekdays
(Sun - Thu)
S$ 0.00
( Rp 0 )

Weekends
(Fri, Sat, Eve of Public Holiday & Public Holiday)
S$ 0.00
( Rp 0 )

2 hours Refresh Package

• Any Massage 60 minutes
• Body Scrub 30 minutes
• Treatment (choose 1 of 4)
• Ear Candle 30 minutes
• Foot Reflexology 30 minutes
• Face Massage 30 minutes
• Ratus V 30 minutes

Weekdays
(Sun - Thu)
S$ 0.00
( Rp 0 )

Weekends
(Fri, Sat, Eve of Public Holiday & Public Holiday)
S$ 0.00
( Rp 0 )

3 hours Rejuvenate Package

• Any Massage 90 minutes
• Body Scrub 30 minutes
• Body Masque 30 minutes
• Milk Bath 30 minutes


Weekdays
(Sun - Thu)
S$ 0.00
( Rp 0 )

Weekends
(Fri, Sat, Eve of Public Holiday & Public Holiday)
S$ 0.00
( Rp 0 )

OR

About Wellness Central Batam
Wellness Central (member of Spa Central) is a modern boutique spa which is located nearby Nagoya Hills Shopping Complex. With well maintained facilities and cosy evironment, experience the 5-star service at 3-star price at Wellness Central Batam.
Wellness Central povide vast choice of massage treatment ranging from one to three hours. They promise to tend to your wellness with treatment to help your body release its tiredness and help your mind to let go of your stressfulness.
After some massage your body and soul will surely be rejuveneted with a happy mind.
Address : Komplek Ruko Penuin Centre Blok OA No. 12 – 12A. Batam, Indonesia
Opening Hours: 10.00 AM - 10.00 PM daily.
Nearby Batam Hotels: Grands I-Hotel , Nagoya Hill Hotel , Amaris Hotel
Nearby Attractions within walking distance: Nagoya Hill Shopping Mall, Kek Pisang Villa Outlet Nagoya, Nagoya Food Street
Nearby Ferry Terminal : Batam Center Ferry Terminal ~ 15 Mins, Harbour Bay Ferry Terminal ~ 11 mins.
Package Includes
2 Way Land transfer Batam City area (Batam Centre/Nagoya/Harbourbay) - Wellness Spa - Batam City area (Batam Centre/Nagoya/Harbourbay)
Spa Treatment of choice
Package Excludes
2 way ferry tickets Singapore - Batam - Singapore
Any accommodation in Batam
Personal Insurance, Room Service, Optional Tours, Porterage Fee, Visa Fee, and all expense of purely personal nature.
Location Map of Wellness Central
Frequently asked questions
How do i get to Wellness Central Batam?
You can get to Wellness Central Batam by taking ferry from HarbourFront Ferry Terminal Singapore to Batam Center or Harbourbay Ferry Terminal with less than an hour ride. Once you arrive at Batam Center or Harboubay Ferry Terminal, you can take a taxi which is about 10 - 15 minutes drive away to reach Wellness Central Batam. If you book our Wellness Central Spa Package with us, we will arrange land transfer from the ferry terminal or town hotel for you.
When should i arrive to Wellness Central Batam?
Please arrive at the spa center 10 minutes prior your scheduled treatment time.
Can i use Singapore Dollars at Wellness Central Batam?
According to Indonesia Government Regulations, all monetary transactions conducted in Indonesia must be in Indonesian Rupiah (IDR) only and credit card payments will be converted to Indonesian Rupiah as well.
Do i have to tip the therapists?
All the spa package prices do not include any service charge. If you prefer, you may opt to leave a tip as an appreciation of the therapist services.